Masonry Repair & Restoration in Racine
We're Your Total Masonry Repair Contractors
The specialists at Custom Restoration provide all types of professional masonry repair services. Whether you have a simple problem that can be solved with tuckpointing, or you need to rebuild your entire fireplace, we have the expert knowledge and experience to provide solutions for any level of restoration for your Racine home or building.
We offer a wide range of masonry repair and restoration services, including:
Get an Honest Quote Today Check out our Project Gallery
Chimney Repair and Relining in Racine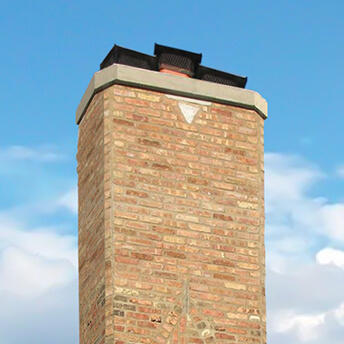 If your chimney has deteriorated from harsh weather or heating and cooling condensation, you may need repair services to restore your masonry. It's especially detrimental if your chimney lining has cracks that damage the brickwork. Custom chimney relining will ensure that a newly installed liner properly ventilates smoke, creosote and soot.
Cultured and Decorative Stone for Racine Masonry
Boost the curb appeal of your residential or commercial property in Racine. Custom Restoration works with Racine clients on their indoor and outdoor masonry projects. Since 2000, our clients have entrusted us with big projects. We recently restored the Racine Railroad Station! View our gallery and get inspiration for your masonry project.
Custom Restoration uses cultured stone and decorative brick to bring style and creativity to your Racine property. All materials are:
Durable
Lightweight (less pressure on the structural foundation)
Cost-effective
Long-lasting
Easy to install
Eco-friendly
Cultured and decorative stones are offered in a variety of colors, shapes and sizes. Our clients often ask for marble, granite or onyx finishes but the options are limitless. Decorative bricks feature ribbed, striated, rounded rib and bullnose options.
Tuckpointing for Racine Buildings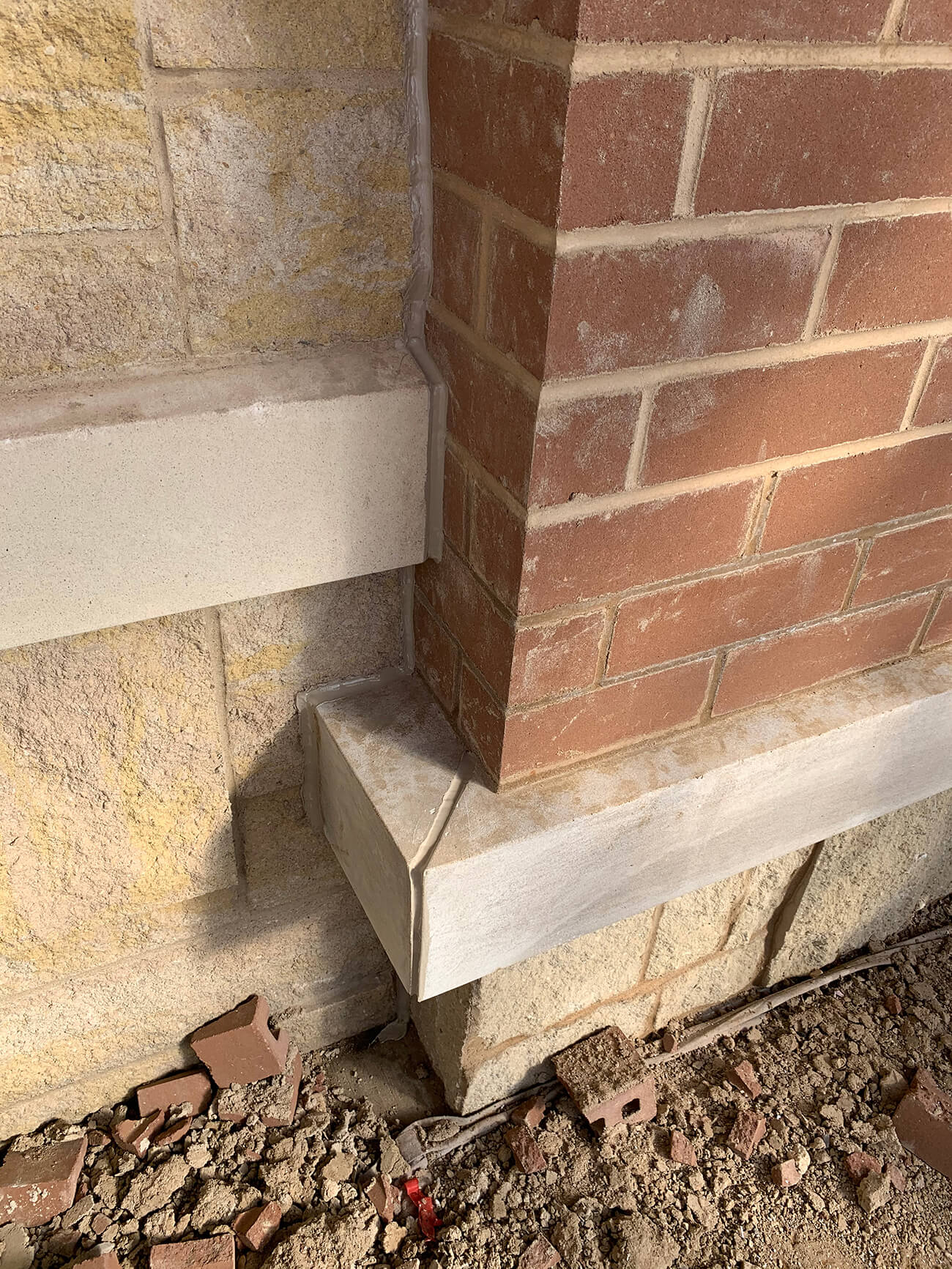 A lot of buildings and homes in Racine start to crack and deteriorate as they grow older. This is a common problem in Wisconsin thanks to harsh weather patterns. Unfortunately, cracks and mortar deterioration can make your home and business look old and worn down. Even worse, these cracks can eventually lead to serious structural issues, giving you more problems down the line. Our custom restoration services will help make sure your home or building stays free of cracks and deterioration. No matter how bad your masonry joints are, we are confident that we can help fix any problems you're having at an affordable price.
Masonry Cleaning for Racine
Give your Racine home or business a fresh appearance! Masonry cleaning removes dirt, algae and stains that naturally occur over time. Custom Restoration offers professional services to restore the appearance of masonry. Proper care of masonry keeps stonework looking good as new. We often remove wax, paint, gum, bitumen, oil, organic matter and much more.
Fireplace Restoration & Design
At Custom Restoration we can help decide what fireplace will be the perfect centerpiece for your home. Not only can we work with you to design a fireplace that you love, but we can also repair your current fireplace, and bring it back to life. All of our fireplace services will give you peace of mind knowing that your new or refurbished fireplace will work efficiently and safely.
Masonry Caulking in Racine
Custom Restorations offers masonry caulking services for Racine homes and businesses. Caulking maintains brick and stone by providing an important seal. Caulk wards off moisture and mold which creep into properties with insufficient caulking. Water and mold lead to costly damages. Our masonry caulking prevents future problems and restores the overall look of any property. We use 100% silicone waterproof, flexible, shrink and crack-proof caulk for high-quality results.
Lintel Replacement Services
At Custom Restoration, we don't only provide masonry services. We also provide services for customers who need help with lintels and I-beams. Sometimes the lintels and I-beams that support your masonry can bend or fail, causing your stone or brick to sag, warp, crack, and fall out. We offer high-quality, expert lintel repair services for home and building owners in Racine and southeast WI.
Interested? Get a Quote Today!