Masonry Services for Madison Infrastructure
We are Your Masonry Repair Contractors
Cracked and deteriorated bricks in a building's structure are a common problem in Madison, especially since many buildings were built years ago. Cracks can end up making any home or storefront business look dilapidated and old and can also cause significant structural issues, creating serious problems down the road. Even a small 1/16th inch crack can allow water to penetrate throughout an entire chimney.
Custom Restoration will properly fix masonry joints with tuckpointing to assure a quality finish. No matter what kind of shape your Madison-area building is in, our team of experts can help you fix the problem at an affordable price.
Get an Honest Quote Today Check out our Project Gallery
Lintel Replacement for Madison Homes

When cracks appear in the mortar and bricks of a chimney, it's time for a lintel or I-beam replacement. When the bricks above your windows appear to be warped, that's the time to call Custom Restoration INC. Our masonry repair specialists will help restore your Madison house to its best condition. Our three determinants of price consist of
the wall's material and condition surrounding the lintel
the window's condition
and the lintel's condition
Restorations are perfect for minor disfigurements but if a lintel has severely deteriorated, you should consider a full replacement servicing. We take pride in our masonry repair services and strive to make your Madison home look and work as good as new.
Decorative & Cultured Stone for Madison Chimney, Porch or Siding Project
Cultured stone is normally chosen since it lasts longer and it's much easier to install than natural stone. We cater to your style and budget with the variety of stone and brick types that we offer. Along with cultured stones, we also offer decorative ribbed, striated, rounded rib and bullnose bricks to improve the aesthetic of your home or building's exterior. Whatever size project you're working on, Custom Restoration can help.
Madison Fireplace Refacing and Restoration
Upgrade your decorative stone fireplace and create a show-stopping focal point for your Madison home! Custom Restoration offers custom fireplace restoration and design consultations for Madison residents. Our masons will help you choose a style that fits the aesthetic of your home and updates the space.
Veneer-cut stone, thin brick and cultured stone put less pressure on the foundation of a home. The materials are durable and high-quality. Our materials are less intrusive than other natural materials. We offer a variety of colors and textures for each material.
Custom Restoration is proud to use SOLIDFLUE, the best and safest liner in the industry. Not only will your fireplace look beautiful, but rest assured it's the safest in Madison.
Tuckpointing in Madison, WI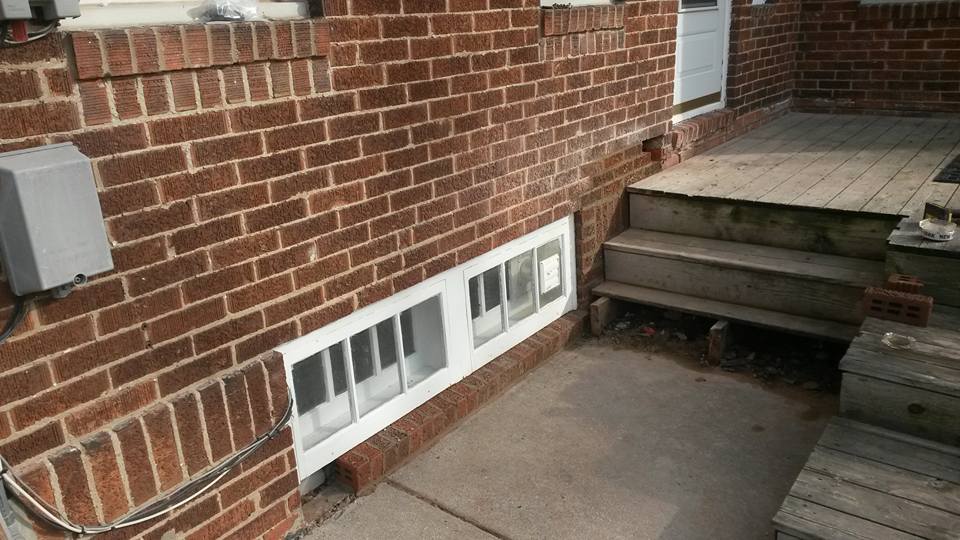 Custom Restoration works with home and business owners in Madison, WI for their tuckpointing and mortar repair needs. Sun exposure, freeze-thaw cycles, weather events, age and improper construction are the top causes of mortar deterioration. Mortar is important for foundation integrity, water seepage prevention and mold from growing. Custom Restoration has over 20 years of experience with exterior and interior repairs.
How successful will a tuckpointing job be? The top three factors:
How experienced and skilled the mason is
The techniques, tools and equipment
The quality of the mortar
Give us a call today and visit our gallery to see our work.
Masonry Caulking in Madison
Prevent mold and water seepage from entering your Madison home or business. Custom Restoration offers expert masonry caulking services to seal your property. Masonry caulking improves the overall appearance and prevents costly, interior damage. Our services come at an affordable price and our expert masons use the best caulking products in the industry. We use 100% silicone waterproof, flexible, shrink and crack-proof caulk to ensure long-lasting results.
Residential and Commercial Masonry Cleaning
Custom Restoration cleans stone and brick for Madison structures. Restore the appearance of your home or business through masonry cleaning. Over time, stone and brick deteriorate when not properly taken care of. Professional cleaning improves the appearance and long-term material stability.
Custom Restoration uses a superheated water cleaning system, called the ThermaTech™, for most jobs. We offer other solutions when necessary. Call us today to remove paint, wax, chewing gum, bitumen, algae, oil, organic matter and more from your Madison property.
Madison Chimney Repair and Relining
Properly repairing your broken or distressed chimney can be difficult. At Total Masonry Repair, we provide fast and affordable services for masonry chimney repairs, restorations, and more. Our masonry experts will help retore any deteriorated, weather-exposed, or aged chimneys and crowns. If the chimney lining that adds protection between the masonry and other flammable parts of the building is cracked, chimney relining is the best way to repair that damage. Call us today to get your Madison home fixed up. We'll ensure your chimney looks and works brand new.
Check out the beautiful masonry work we've done for homes and commercial buildings throughout Madison and southern Wisconsin!
Don't live in Madison? Take a look at some of our other locations.